AssistantTools.com web site
Ÿ
Download Mp3 Tag Assistant
Ÿ
Buy Mp3 Tag Assistant
---

All operations with mp3 files and other music files are performed with the help of Actions (in Professional Mode).

Using Actions, you can change tags for a large or very large list of files. You can first change the data virtually, while the program will save all those changes to files afterwards. You will also be able to make the filenames the way you want them, create playlists and copy the changed files to the folders with your favorite music.

All the changes applied to files while performing the Actions are logged to the log file.

Actions can be the following:


Any Action is added to the Action List by pressing the "Add the Action" button (
) on the Action List toolbar
and selecting the necessary Action from the drop-down menu: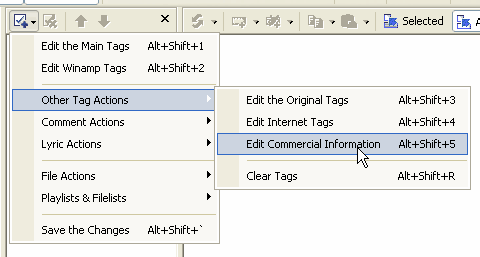 Actions can also be added from the main menu of the program.

After a choice in the menu of the necessary Action, in the Working Panel is added the Action window. In this window you can change tags, generate filenames of files, etc.

All operations are performed virtually, i.e. without automatically saving the changes to the files on your disk. For saving of changes you should perform Actions. It can be done with the

button on the Main toolbar.

Also you can save the current items from Action List to a file and load the saved lists from files (the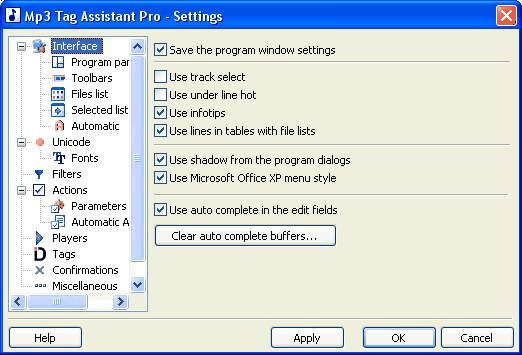 and

items
on the
Action List context menu). These options can be accessed from the context menu of the Action List or from the main menu of the program also.


See also: